Be careful with what you wish for
.
Ten cuidado con lo que deseas.
Stage proposal that portrays the architecture of a contemporary hell constituted by an endless labyrinth. Several terribly encouraging borderline landscapes, where men and women walk through walls in a constant effort to get nowhere. A metaphor of our dreams.
Humankind has created hell as a result of its hopes and there is nothing more human than the sentence of living within our own thoughts.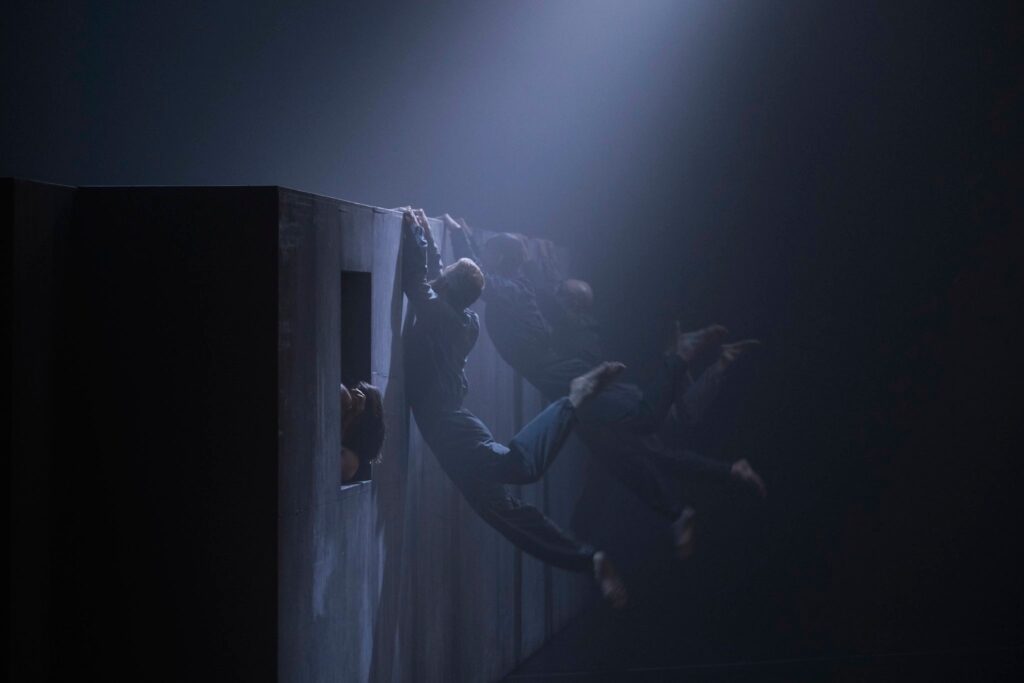 * Piece picked for the Festival Internacional Cervantino. Gto, Mexico 2022
* Piece picked for the Conjunto Santander & XXV Festival Intl. Danza Jalisco. Gdl, Mexico 2022
* Piece premiered at the Palacio de Bellas Artes co-produced through the National Dance Coordination INBAL & Fabrica Escena SC. CDMX, Mexico 2018