Francisco Córdova and his collaborators have been working on a research process based on numerous states of absence and what absence feels like in his country of origin, where dead has been normalized and commotion is an unnoticed day to day condition.
This process has lead to a very concrete score: when a body goes through a state of shock or at the moment of death, the last note that resonates in a person's head is La.
Con el Apoyo de Tictac Art Centrede David Zambrano y Mat Voorter
dentro del programa residencias de creación. Bruselas, Bélgica.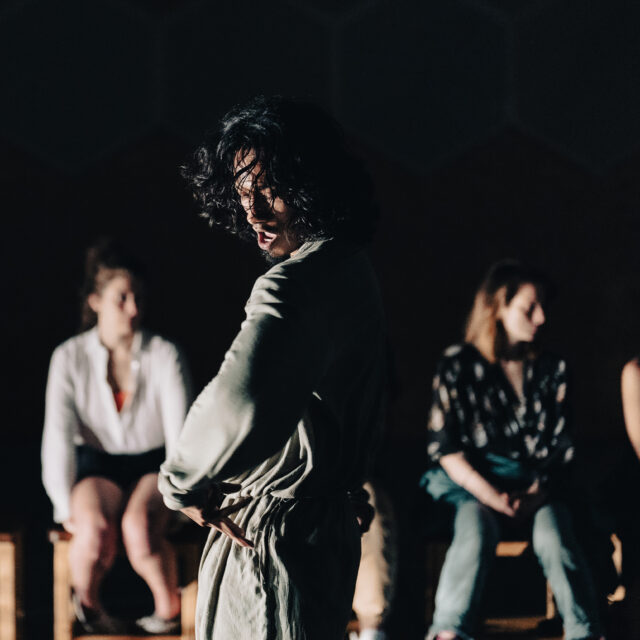 Idea and Concept: Francisco Córdova
Programmer / Software Engineering: Raul Mendoza
Performers / Collaborators: Paola Madrid, Alfonso Aguilar, Paulina Espinosa, Francisco Córdova
Support and Collaborator: David Zambrano
Creation Residence: Tictac Art Centre
Costume Design: Al Mendoza
Sound Design: Clelia Patrono
Producer and Cultural Promoter: Lorena Azcona
Co-Production: Physical Momentum & Fabrica Escena S.C.
Manager (Worldwide): Godlive Lawani​
Photography: Arnaud Beelen​